The Amazing Hugh Entrop
by Jim Benson
The above photo of Hugh Entrop racing D Hydro was taken by Bob Carver during a race in Eastern Washington in 1955.  Bob was sitting in his small boat, inside a favorite turn buoy, extremely close to the action when he took this shot. It is shown on page 263 of my book, Taming of the Slough.
 
Like many others, Ed Karelsen was fascinated by Hugh Entrop, who was an amazing person, and very intelligent. Hugh worked in the Boeing Airplane Company's model shop crafting airplane models to run in wind tunnel tests. He likely built models of his own boat designs and tested them to perfection in the after-hours. He built his famous D-Stock Hydro Cabover based on what he learned in his tests and what he was learned from talking to Ted Jones.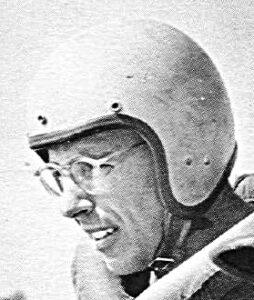 Above, Hubert (Hugh) Entrop  – photo by Phil Williams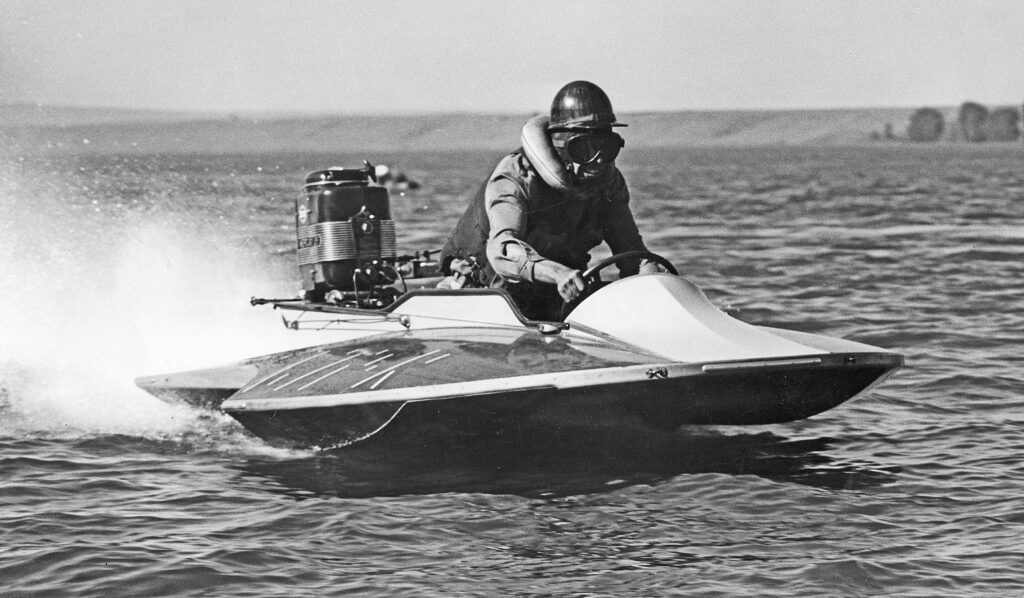 Above, Entrop running at half throttle. Bob Carver photo
Hubert, as most of his friends called him, was very high-strung. He got extremely nervous before a race, to the point where he was visibly shaking. But once he started his boat and got on a plane, he was more comfortable and could concentrate on the start of the race like most of the successful drivers, including myself. He wasn't a good starter but made up for it by passing every one of his competitors by the time his first lap was completed. Entrop's boat barely slowed down in the turns and accelerated quickly out of them. That was where he passed most of the other boats- in the turns.

The above photo was also taken by Bob Carver and is on page 303 of my book, along with Entrop's Intriguing Story. Hugh Entrop's revolutionary 13-1/2-foot Entrop-Jones X-Class Hydro broke the World's Straightaway Record by over 30 miles per hour on June 7, 1958, at 107.821 mph on Lake Washington. Hugh was the first American to crack the 100 MPH mark in an outboard raceboat.
Entrop broke several World Records in the D Stock and F Hydro classes, culminating in his X-Class mark, all in boats he built in his basement at his Seattle home. They were copied by many but never equaled.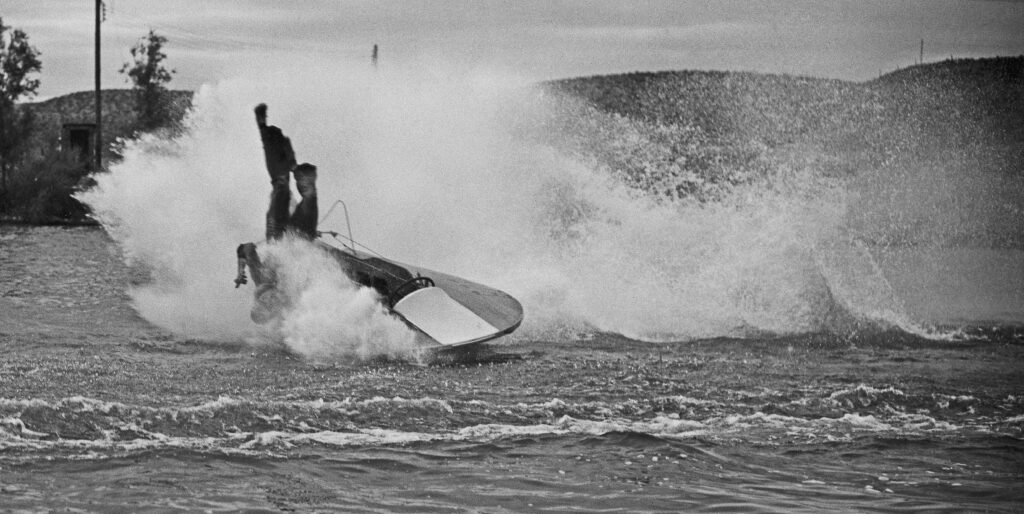 In this great Bob Carver photo, the legendary Hugh Entrop was dunked headfirst as his boat suddenly hooked in the middle of a turn. At the time he was wearing his dangerous waders during a race at Moses Lake, Eastern Washington. His boat stayed upright due to its highly stable riding characteristics. His waders were death traps, however, as they could fill with water and cause the wearer to drown while struggling to stay afloat. Fortunately, he survived to race another day and became the World's Fastest Human in an outboard. He very likely never wore his waders again while driving a raceboat!
Featured Articles