Remembering Mira Slovak and Miss Exide

by Jim Benson
In the interview article on this page, Ed Karelsen talks about the 1963 Miss Exide driven by Mira Slovak, and about Ted Jones. The above photo of Slovak driving the U-75 was taken by Bob Carver (Exide Team Photographer), during a test run on Lake Washington in Seattle, Washington.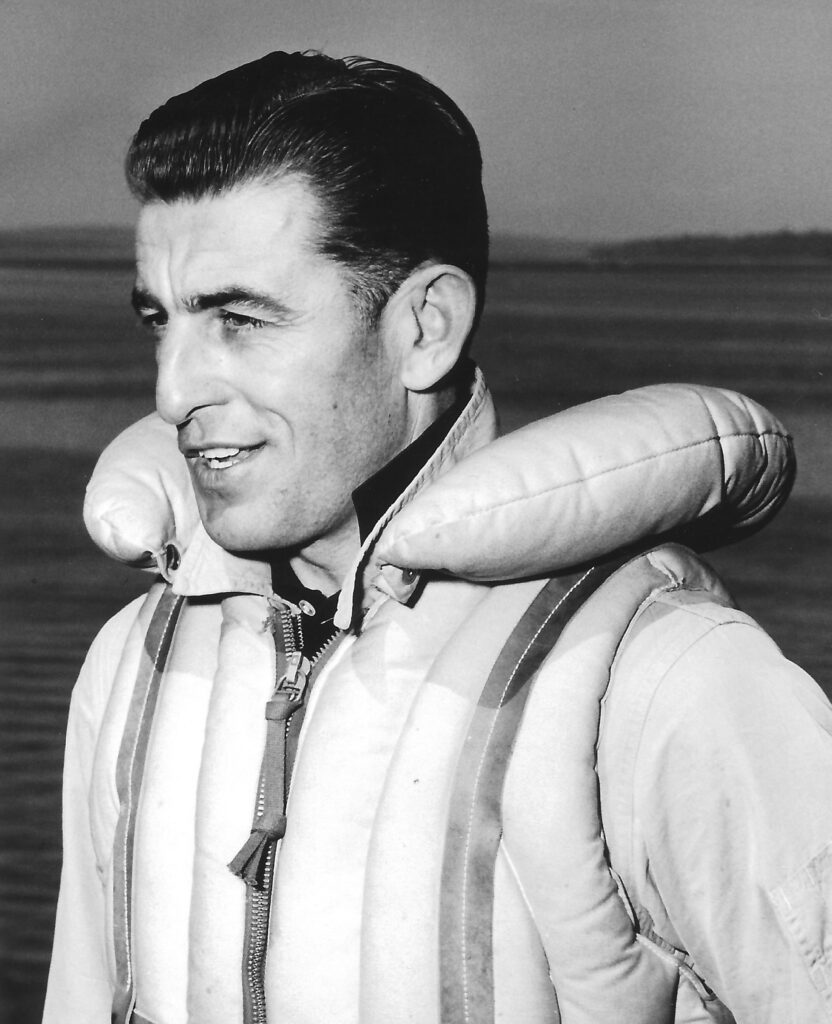 Handsome Mira Slovak, who was the heartthrob of all the lady race fans. Slovak was a Czechoslovakian airline pilot known as The Flying Czech. He escaped from communist Czechoslovakia in 1953 by hijacking his own DC-3 airliner and flying to freedom across the Iron Curtain. He eventually ended up in the Seattle area as a crop duster and talented stunt pilot. David Williams, of the Hydroplane Museum, wrote a captivating book about Mira Slovak in his book A Race to Freedom. ob Carver photo
Slovak was hired by Bill Boeing Jr., to drive the highly successful Miss Wahoo unlimited hydroplane in the late 1950s. Slovak won the 1958 National Championship driving the Miss Bardahl, and again in 1966 piloting the Tahoe Miss. He was eventually hired by Milo and Glen Stoen to drive the new Karelsen-built Miss Exide in 1963. The 30' long hydro was a very fast but "ill-handling" raceboat. The legendary driver survived a spectacular crash when he hit a swell at full speed at the 1963 Diamond Cup in Coeur d'Alene, Idaho. Slovak was battling Bill Muncey in the Miss Thriftway for the win in the final heat when he crashed. The boat disintegrated. Slovak survived with face lacerations and a very sore body, some of the many injuries he sustained in his boat racing and flying careers.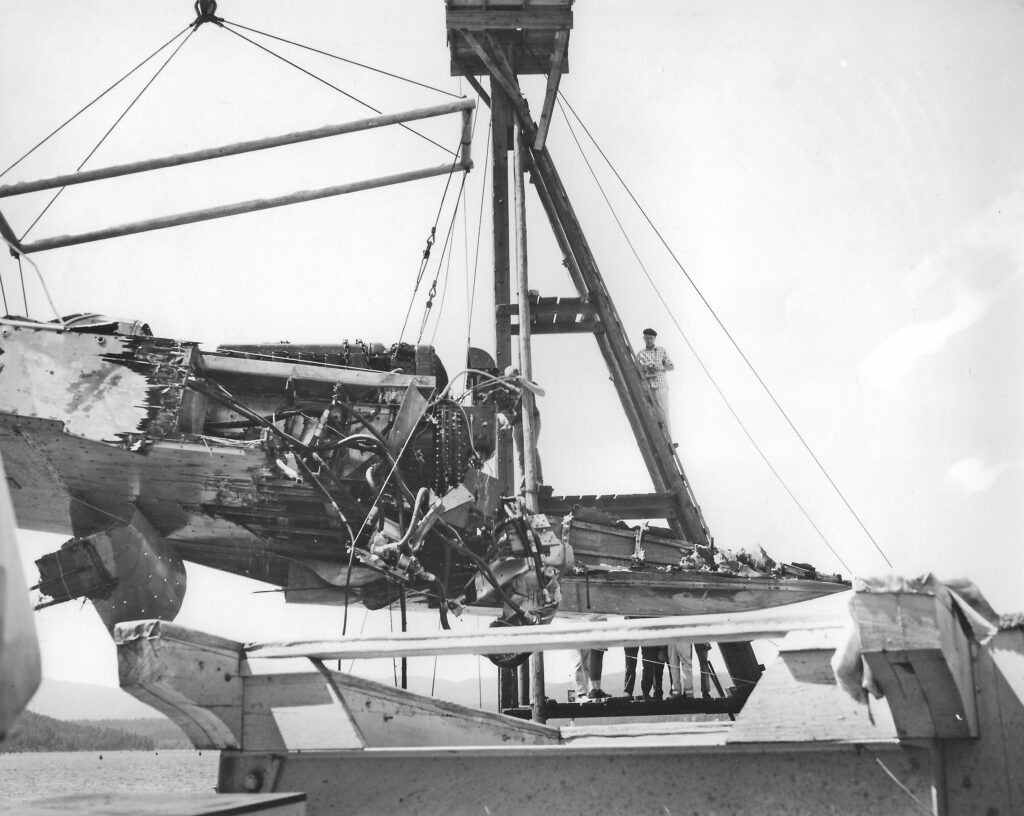 The wrecked Miss Exide just after they pulled her out of Lake Coeur d'Alene, taken by an unknown photographer.
I must add that the Exide's ill-handling was not the fault of Karelsen's design. The boat crew, in their haste to build the boat in time for the upcoming 1963 season, installed a drive shaft log with an angle incompatible with the propeller. The hardware caused the boat to ride dangerously on its nose.
At the time, I was a young 19-year-old crewmember and truck driver for the Miss Exide race team along with my father, Al Benson, who was the boat manager. We both witnessed the horrific accident. It was an extremely depressing Monday after the accident when my father and I drove the truck, with the wrecked Miss Exide in tow, back home to the boat shop in Seattle. Mira went on to continue racing, and flying as a commercial pilot for Continental Airlines, and as an acrobatic stunt pilot flying his favorite personal airplane. Ironically, the Exide backup raceboat was Mira's old reliable Miss Wahoo.
Ted Jones and Mira Slovak being interviewed at Seattle's Channel 5 Television Station early in 1963 before the race season began, taken by Bob Carver.
For more on Mira Slovak, check out this excellent article: https://www.nytimes.com/2014/06/29/us/mira-slovak-a-daring-pilot-who-won-freedom-then-races-dies-at-84.html
Featured Articles